Thanks to Georgia's humid subtropical climate, worm farming is a viable composting option. Now, you might want to reap the organic benefits of worm castings without touching a wiggler.
Fortunately, you can choose from a diverse array of locally sourced worm farms to do it for you. Several businesses offer worm castings, worm tea, and worm farm kits.
Some farms even offer educational consultations and further gardening services to guide you through the sustainable vermiculture practice. Stick around to learn more about the best worm farms in Georgia.
1. Bear Creek Worm Farm
Bear Creek worm farm is a large-scale, family-owned business by Jack and Lucy Brantley. The farm specializes in worm castings, composting worms, and worm tea.
The company's origin story dates back to 1992 when Jack's old hay from the hog farm was infested with earthworms. The lightbulb moment came to him then, and the Brantleys ventured into vermiculture to raise their retirement income.
That said, Bear Creek's prime target audience are worm buyers from the fish bait market. Gardeners also praise the farm's refined worm castings. After all, their production came after 12 years of meticulous planning from the founding couple.
Jack uses a blend of soybean feed, composted cow manure, commercial corn, cotton gin residue, old sawdust, and brewery mash. This combination supplements the 7.5 tons worms' diet to produce a high-quality batch of worm castings and worm tea.
Location: 1813, 693 Lott Rd, Douglas, GA
Contact: 912-384-4743
2. Meme's Worms
It all started with a single worm bin for Meme's Worms. The founders were tired of pricy bait and decided to grow their worm farm. That laundry room bin gradually turned into a full-grown business plan.
Since Meme's Worms caters to bait buyers, the brand offers a variety of worm breeds. You can get traditional red wigglers and European nightcrawlers. If you're looking to get the best of both worlds, check out the company's hybrid options.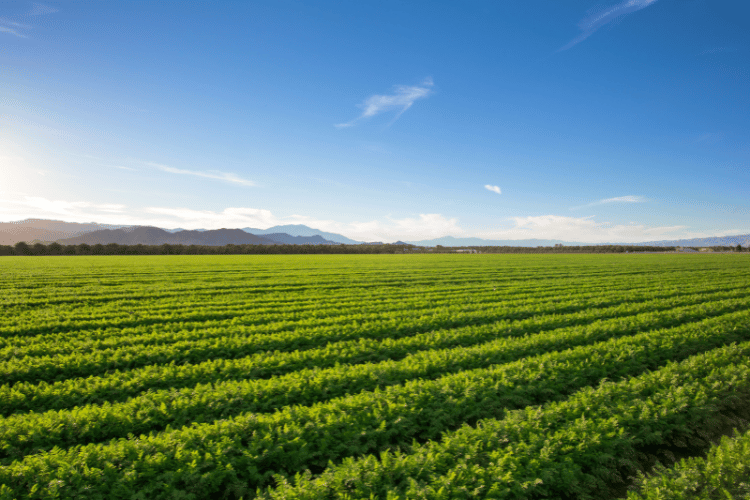 It sells red wiggler, blues, and European nightcrawler mixes. You can also find red wiggler-blue hybrids. Worms aside, Meme's Worms also provides worm castings, worm bins, accessories, and gardening equipment.
Location: 3488 Old State Road Valdosta, GA
Contact: 229-507-0203
3. GA Wigglers Worm Farm
Unlike other farms, GA Wigglers Worm Farm provides three offerings. They have professional gardening services, where they tend to your lawn's thinning grass, compact soil, or nutrient deficiency.
In addition, the farm sells a wide array of products, from worm castings and red wigglers to worm compost tea bags and kits.
Products aside, GA Wigglers Worm Farm also holds educational workshops. Whether you're an organization or school looking to implement a sustainability initiative, contacting the farm is your best bet.
You can ask the farm to organize school, camp, vermicomposting, and conventional composting workshops. Overall, GA Wigglers Worm Farm has retained a well-rounded business model of sustainability awareness and practice.
Location: East of Atlanta, GA
Contact: 678-977-7944
4. Satilla River Worm Company
The Satilla River Worm Company has a solid background in the worm farming industry with its 20-year experience. The family-run business primarily sells composting worms.
In turn, it doesn't offer worm castings, worm tea, or other products like other worm farms. Nevertheless, you can explore Satilla River's extensive size variety when it comes to its red wigglers.
You can find size options as small as ¼ lbs to as high as 50 lbs. Compared to other worm providers, the brand's wigglers are relatively cheaper, especially when bought in bulk.
Location: 501 Creek Drive, Hoboken, GA
Contact: 912-274-2266
5. Hobby Worm Farm
Like multiple other worm farm businesses, Hobby Worm Farm began as a weekend pastime. It now hosts over 20,000 wigglers. The farm feeds its worms a combination of vegetable and fruit scraps and shredded newspaper and cardboard. It also incorporates a bit of peat moss in the feeding mix.
Hobby Worm Farm sells a couple of worm breeds, including the common red wiggler and European nightcrawler. You can also feed your garden with the farm's refined worm castings and potting soil.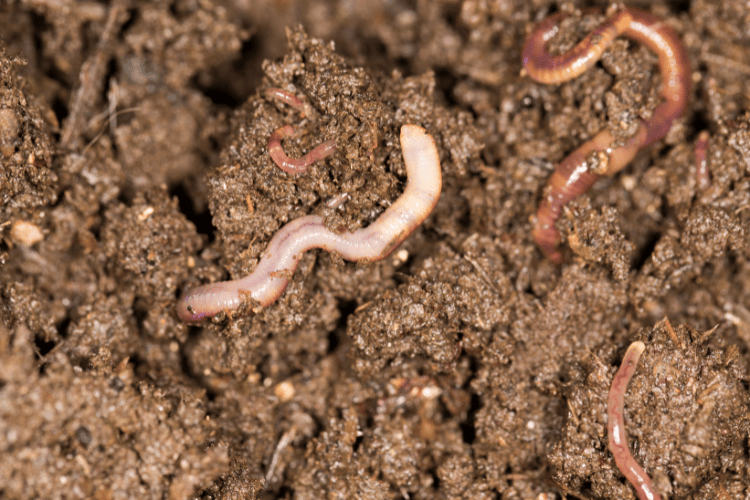 The farm also offers worm cocoons, local worm farming consultations, worm bin maintenance and construction, as well as customer support. We suggest following the brand on Facebook to receive updates about their products.
6. Piney Woods Farm
Piney Woods Farm is a non-profit charitable organization. It holds multiple certifications, such as the Regenerative Organic Certification, USDA Organic Certified Farm, and Soil Food Web School Honors Graduate.
The farm offers a vermiculture site in its Farm Fertility Center. In it, the farm uses Thermophilic piles, Johnson-Su, and Static Piles methods in composting.
They also specialize in vermicomposting, which offers them the most efficient option compared to other composting methods. Once the byproducts are inoculated, they go to the farm's Compost Center to be dispersed in the field or extracted for worm tea.
Piney Woods Farm holds around four compost brewers. Each brewer is used for a designated composting method. One of them is used to extract the recovered vermicompost from the Worm Reactor.
The machines work by conserving and increasing the presence of organic microorganisms. That way, the result will offer the soil more benefits and nutrition.
Besides worm farming, you can bring your little ones and explore other areas of the farm. Walking through the refreshing lavender fields and taking a workshop at the Davis Discovery Center are just a couple of the activities you can enjoy at Piney Woods Farm.
Final Thoughts
With several worm farming options available, you're bound to find a fitting choice for your vermiculture needs. You can resort to the Satilla River Worm Company for more affordable composting or bait worms.
Meanwhile, if you want to build your worm farm, GA Wigglers Worm Farm offers a holistic business model that'll guide you through every step of the way.
On the other hand, you might be searching for an experience rather than a service or product. In this case, the non-profit Piney Woods Farm is your best bet.