Despite Florida's vast green space, covering over 6,112 square meters per capita, temperatures veer towards the hot end. Consequently, the excessive warmth may put a damper on your worm-farming plans.
Your worms might get cooked before they get through their first feed. Luckily, Florida hosts a variety of worm farms that can supplement worm castings and worm tea for you. These worm byproducts can fertilize and keep your plants healthy and disease-free.
Plus, some farms offer composting services, so your organic waste becomes guilt-free. With sustainable goals in mind, these farms also provide speakers for classrooms and organizations raising awareness on organic agriculture. Stick around to learn more about each farm's products and services.
1. Let It Rot
Let It Rot offers multiple services and products. Its services provide customers, businesses, or events with buckets. You can then place your organic waste in these buckets, and the worm farm company will pick it up and compost it.
As for its products, you can purchase from its vast array of organic produce, from plantains and avocados to tomatoes and cucumbers. Additionally, Let It Rot provides dry herbs like agrimony, angelica root, and annatto seeds.
In terms of worm farming products, you can purchase a kit, soil blends, worm poop, compost tubes, and worm bins.
Besides that, Let It Rot hosts multiple initiatives in its worm farm business model. From schools and community farms to local landowners and producers, the worm farm has extended its vermiculture awareness services far and wide.
It partnered with the Palm Beach County Food Bank to dispose of expired food donations with vermiculture methods. Nowadays, the vermiculture company supplies its service to over 150 customers.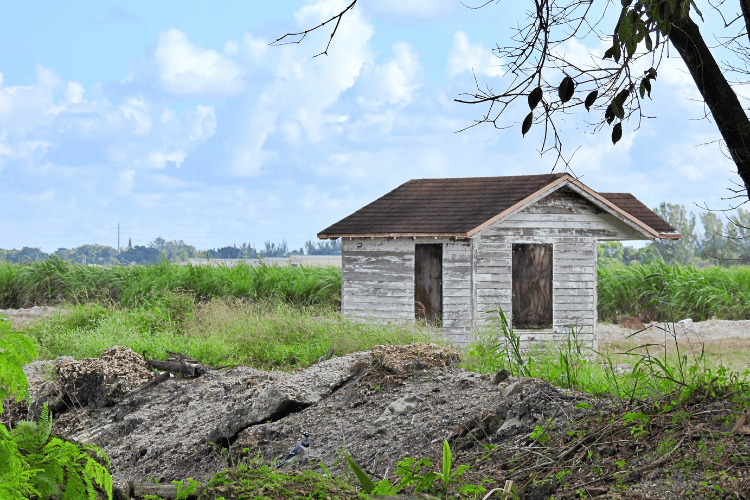 The brand can offer workshops, educational consultations, and classes. Credibility-wise, Let It Rot is a member of the International Worm Farming Alliance.
Location: Palm Beach County
Contact: 561-287-0406
2. Fertile Earth Worm Farm
Fertile Earth Worm Farm provides composting services. The company leaves you with 65-gallon containers to fill up with organic waste. Afterward, it picks it up on a scheduled date and time. One of the best selling points for the farm is its large-scale operation.
The company uses commercial food waste generators and garbage trucks to process and transport compost. Aside from that, Fertile Earth Worm Farm sells several products, from red wiggler composting worms and worm castings to compost and sub pods.
The sustainable brand launched from a research venture in 2008. The founder, Dr. Lanette Sobel, partnered with a fellow researcher from the Florida Atlantic University. They aimed to create an eco-friendlier waste method for hotel operations in South Florida.
In an audit, they unearthed hair-raising statistics. Over one hotel room can produce a ton of waste per year.
Multiply that over the masses of hotels in the city, and you'll get a mammoth number. After careful research and curating, the farm launched in 2011 to combat the colossal waste issue. Nevertheless, the company witnessed a lot of ups and downs.
Six months after their launch, the farm was invaded by flatworms that ate all the earthworms. Despite that, they continued to rebuild and offer composting services to large entities like Whole Foods Market.
The company had a formal relaunch in 2020. Its founder gained more educational experience and a driven mission towards a circular economy where waste becomes a commodity rather than trash.
Location: 15200 SW 264th St, Homestead
Contact: 786-232-3002
3. Worm Nerd
Established in 2021, Worm Nerd provides products such as composting worms, kits, composting tools, worm castings, worm tea, worm blankets, and worm chow. It also sells other species like black soldier fly larvae for reptiles, amphibians, and fish feed. Unlike other businesses mentioned, Worm Nerd doesn't offer a composting service.
On the plus side, the company's website hosts educational resources under its "Worm Nerd University" tab. You can learn more about vermiculture and the benefits of using worm castings. They also offer helpful guides regarding composting worms.
The brand reflects its mission and sustainable practices exceptionally when it comes to vermiculture awareness. You can find Worm Nerd featured in events like the Apopka Art and Foliage Festival and Green Thumb Festival.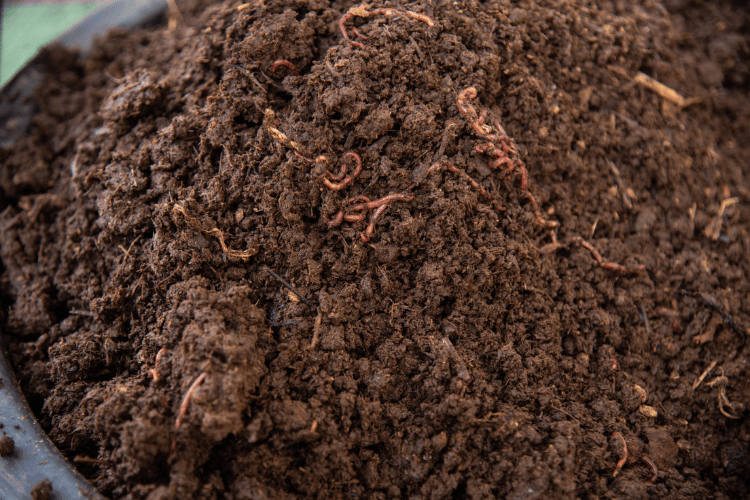 Location: 6500 Plymouth Sorrento Rd, Apopka, FL
Contact: 407-814-9218
4. Green Leaf Worm Farm
The Green Leaf Worm Farm launched in 2009. Ever since then, the farm has grown to incredible heights and sustainable resourcefulness. Like other worm farms, it sells worm castings and worm tea.
It uses the worm byproduct to create diverse and unique agricultural produce. For instance, you can buy spices, tea, ginger, spinach, and tropical plants. One of its unique cultivations are the fresh bamboo shoots.
You can purchase the plant in its raw form and incorporate it into your meals. Alternatively, Green Leaf Worm Farm repurposes the shoots and creates products like bamboo planters, poles, vases, and biochar.
Other than that, the farm hosted multiple educational presentations about organic gardening. Subsequently, if your organization is arranging an awareness campaign, you can request a speaker from the Green Leaf Worm Farm.
Location: 1090 Hopkins Lane, Zollfo Springs, FL
Contact: 941-626-5970
5. Best Buy Worms
Best Buy Worms is a family-owned farm with a rich 80-year history. It originally cultivated vegetables and raised chickens, cows, and rabbits. By 1991, the family decided to shed more focus on composting worms.
That said, Best Buy now sells a specialty garden mix and composting worms. One of the distinguishing selling points offered by Best Buy Worms is their species variety.
That said, they provide red wigglers, African nightcrawlers, and a hybrid red wiggler, also referred to as Alabama Jumpers.
Location:16362 Wilson Blvd, Masaryktown, FL
Contact: 352-573-0166
Final Thoughts
Due to Florida's high heat, worm farming often becomes challenging. Fortunately, you can leave it to the professionals.
They'll provide you with composting services, worm byproducts, and other products that'll make you one step closer to a sustainable lifestyle.
Each farm holds a unique selling point, whether it's Best Buy's worm variety or Green Leaf Farm's fresh produce and flora options.