Are you looking to buy worms in California? Well, we understand that it can be a hassle. Most worm farms don't advertise their business, which makes it hard to find them.
Some people prefer checking on the worms before buying them. Others simply don't fancy shopping online or don't want their worms to have a long trip. In both cases, you must be wondering, what are the best worm farms in California?
Lucky for you, in today's article, we'll tell you all about the best farms in the state, along with their addresses and some important information about them. Let's dive into the details right away.
Best Worm Farms in California
California has many great worm farms. Here are some of them: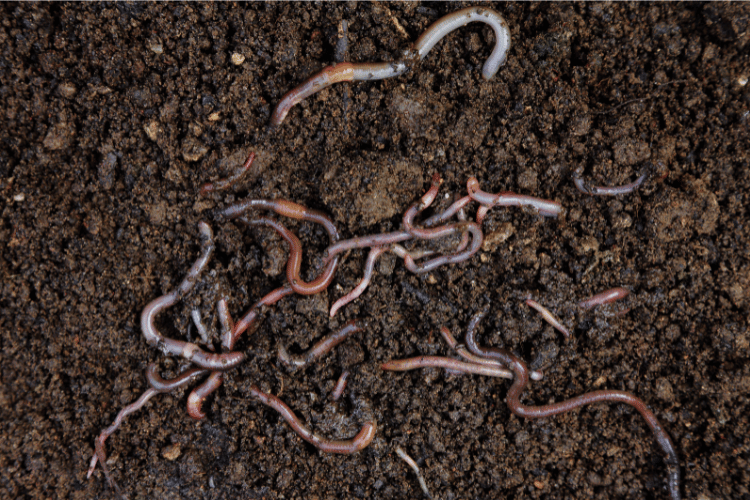 The Worm Farm
The Worm Farm is located in Durham, California. They sell high-quality composting red worms and nightcrawlers. The Worm Farm mainly sells Esenia Fetida red worms.
They also sell castings, compost mixes, and organic animal repellant. You can check all their products and their prices in the catalog.
They've been in the business since 1990. With a long record of satisfied customers, you should consider checking out this place.
They sell worms to all kinds of customers, including schools, universities, the military, and of course, gardeners.
The farm has a delivery option available for all items. The delivery charges run around $100 per hour, and the total fee is calculated depending on the trip. You can contact the farm for a quote on the delivery fees.
Address
The Worm Farm is located at 9033 Esquon Rd, Durham, 7 miles South of Chico.
The Scarlet Worm
The Scarlet Worm is a home-based business in California. They've been in the business for many years, and they have a lot of positive reviews.
Unfortunately, The Scarlet Worm doesn't have a website. If you want to order from them, it's best to phone your order in advance to set up a time and day for your pickup.
The best thing about the Scarlet Worm is that they provide great products at affordable prices. They're also knowledgeable and friendly. The Scarlet Worm sells night crawlers, red worms, and red wigglers.
Address
The Scarlet Worm is located at 1275 7th St Norco, CA 92860. Make sure to contact them before visiting to have your order ready for pickup.
Will's Worms
Will's Worms is a farm run by two little lovely kids! Despite his young age, Will Hatanaka is highly knowledgeable about worms. Will and his sister, Alyssa, run the business with the help of their parents.
Of course, they haven't been in the business for a long period. However, they're highly organized and they sell high-quality worms.
The business has a free shipping option with a live arrival guarantee. Will's Worms sells red wigglers, European nightcrawlers, mini worm bins, castings, and chow.
Address
3775 Laurel Canyon Blvd. Studio City, CA.
Hart's Worm Farm
Hart's Worm Farm is part of weCompost2, a non-profit organization dedicated to promoting composting. The farm produces and sells red wiggler worms, worm castings, and mealworm frass.
John, the owner, is a helpful, knowledgeable person. So, don't hesitate to ask him about anything related to worms and composting.
Make sure to contact Hart's Worm Farm before you visit. You'll need to place an order through the phone before visiting the place.
Address
8000 Great Park Boulevard, Irvine, CA. Hart Worm's Farm is located inside the Farm and Food Lab at Great Park.
McCrawls Redworms
McCrawls Redworms is a small farm owned by Stan McCall. He raises and sells red worms and worm castings.
Stan is a helpful person. He wouldn't mind answering any questions about worms and composting. He wants his customers to have a successful worm composting experience.
Moreover, don't expect to buy worms by weight. Stan sells worms by hand count. He also adds around 10% over-count to every order. Stand exclusively raises pure Eisenia Fetida worms.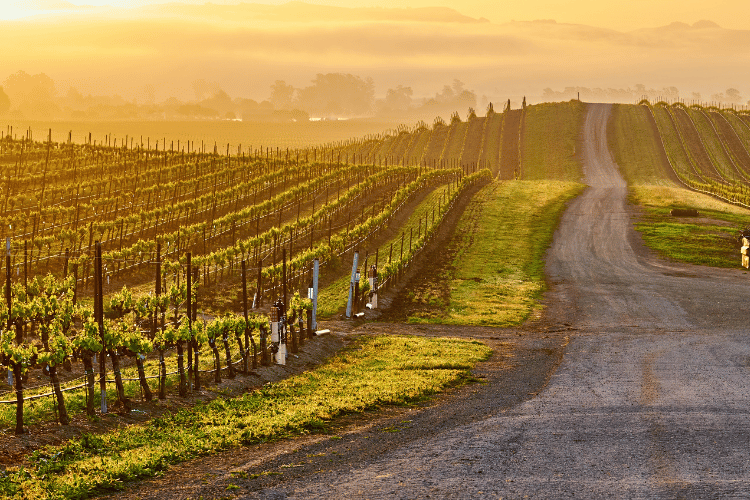 Make sure to give Stan a call before visiting.
Address
6029 Orange Ave, Cypress, CA.
Other Places to Buy Worms in California
Besides local farms, you can buy worms from other places. Here are some of them:
Facebook Marketplace
Many small businesses and farms sell worms on Facebook Marketplace. That's because selling on Facebook is easy and convenient.
You can easily search for worms for sale on Marketplace. The best thing is that the platform will detect your location and show you nearby suggestions.
Home Depot
When it comes to gardening, Home Depot is many people's favorite place to go. However, it's best to call your local store before visiting to make sure they have worms in stock.
Walmart
Not every Walmart sells compost worms. So, you have to call ahead to save yourself the trip.
Is It Safe to Order Worms Online?
Yes. You can order worms online, but make sure to choose a reputable seller with positive reviews or testimonials.
Worm farms and sellers use breathable bags packed with a good amount of bedding. So, your worms will be safe during the trip. Don't fret. Many types of worms can tolerate the shipping conditions.
Generally, the shorter the trip is, the better it is for the worms. So, a close farm that has a delivery option is your best bet. When buying worms online, it's always best to choose the fast shipping option.
Wrapping Up
There are many great worm farms in California. You can't go wrong with any of them.
Generally, you'll need to call most farms to place your order before you visit. That's because worms take a lot of time and effort to harvest and pack.
On top of that, these businesses are small and usually operated by only one or two people. So, the working hours tend to be flexible.
Therefore, you should contact the farm before visiting. In addition, you can check Facebook Marketplace, Home Depot, and Walmart.
You can also order your worms online, but make sure to pick a reputable seller. Good luck on your composting journey!