If you are interested in learning about worm farming and composting, worm farming blogs and websites are a wealth of information. Here are our top ten!
Introduction
Worm farming, also known as vermiculture, is a natural, sustainable, and effective way to create nutrient-rich compost.
Different types of worms are used to prepare worm compost, such as earthworms, white worms, red wigglers, and many more. Worm farming has a plethora of benefits, such as –
● The costs incurred for waste disposal are reduced
● The earthworms provide plants with nutrients
● The earthworms help in improving the soil structure and its fertility; they also promote soil aggregation.
● The earthworms in worm composting facilitate the churning process of the soil, making it more porous.
● The compost produced through vermiculture can serve as an excellent organic fertilizer.
Worm farming blogs contain a hoard of valuable and reliable information on warm farms, the process of vermiculture, and how novices can excel in the craft. Although unlimited sites that teach vermiculture inundate the internet, only some blogs are worth it. This article will examine the top ten worm farming blogs and gauge their pros and cons.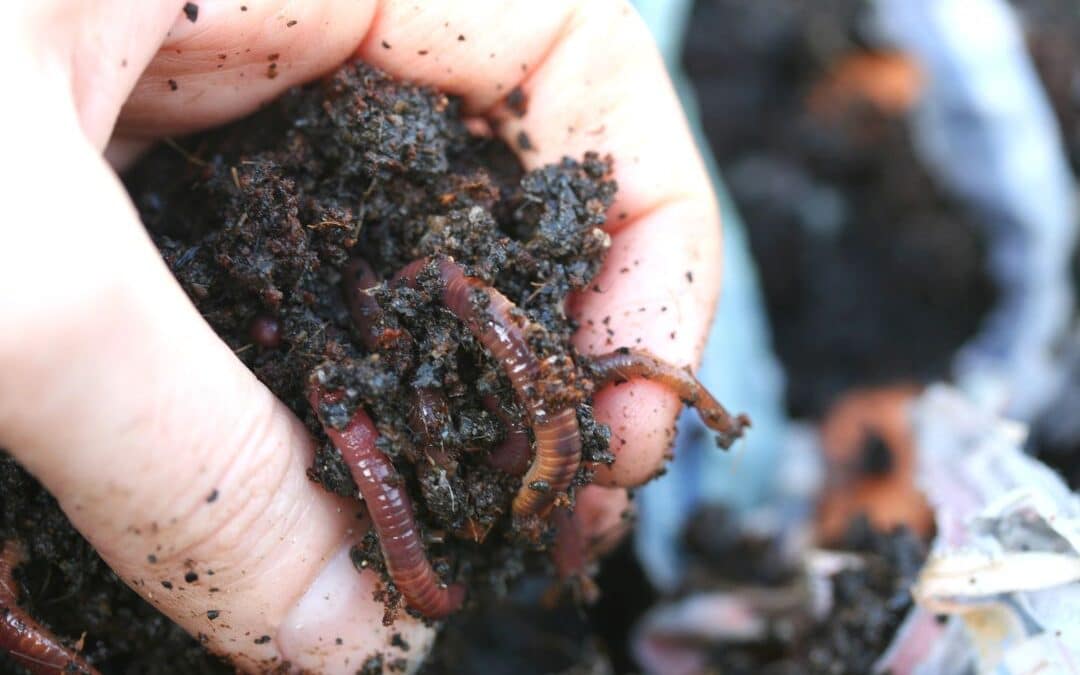 Who Visits Worm Farming Blogs and Websites?
Worm farming blogs and websites are perfect for worm farmers or composters. Likewise, farmers and horticulturists frequently log into worm farming blogs to stay updated on the latest knowledge. In addition, people who want to dabble in vermiculture can also take recourse to worm farming blogs. Lastly, it is common for students interested in horticulture and agriculture to turn to reliable worm composting blogs.
Simply put, worm farming blogs can be for anyone interested in worm farming!
Ten Best Worm Farming or Composting Blogs
1. Farms.com
10. Agrifarming
Farms.com
The blogs of Farms.com are curated from credible sources. You can find a hoard of information on worm farming and other aspects of agriculture, such as dairy, poultry, farm equipment, and much more. Farms.com provides excellent tips on how to go about farm composting, the types of worms that are beneficial in the process, the feed structure, what worms prefer to eat, and much more!
Pros
● Plenty of tips for novices
● The blogs are written in simple language
● Reliable information
Cons
Those only interested in worm farming may find the site too haphazard as much extra information on different elements of agriculture is available.
The Mindful Fork
The second blog on our list is The Mindful Fork which provides information on eco-conscious sustainability within the production domain. It is a unique blog as the feeding information, worm garden tips, and so forth have an eco-friendly touch. The site aims to facilitate food-eating and producing techniques that cause the least possible environmental harm.
Pros
● Interesting information
● Readability is great
● Great for people especially interested in sustainable farming and compost making with minimal wastage
Cons
● The site has limited information on worm composting
● It is mostly useful for learning purposes as there is no in-depth information on the topic
The perfect blog for those who love dabbling into vermiculture. The Squirm Firm blog comes with tricks, tips, and the dos and don'ts of becoming a worm farm expert. The information present on the site is beginner friendly and contains valuable resources about vermiculture as well.

Pros
● The site caters to people interested in worm castings and worm farming
● There are infographics available for a better understanding
● The comment section helps visitors start a conversation on the topic and also ask queries
Cons
● The site can be a tad bit confusing to explore and read
The Brothers Worm Farm
It is a blog started by the Brothers Worm Farm in Austin, Texas. The highly specialized blogs of the site contain top-tier information on the dos and don't of worm farming. You can understand the best worms for your garden, make your first worm bin, learn about worm bin bedding, making compost tea and much more. The information present on the site is detailed.
Pros
● The site is incredibly detailed
● The topics present in the blog are helpful, diverse, and pertinent
● The FAQ section is of great help to visitors
"Growing live compost worms and red wigglers for worm composting is a great way to teach children about sustainable practices like composting and recycling. Worm composting helps reduce landfill waste and its contribution to global warming, so you'll be doing your part in the fight against climate change! There's also a lot of fun to be had in worm composting! For many, worm composting becomes a rewarding hobby and a lifestyle."

brotherswormfarm.com
Cons
● All the blogs of The Brothers Worm may not be beginner-friendly
This blog contains information or pages about the most pressing topics of the worm farming community. You can find posts with questions and answers, personal worm farming journeys, news within the worm farming community, and some information related to gardening issues.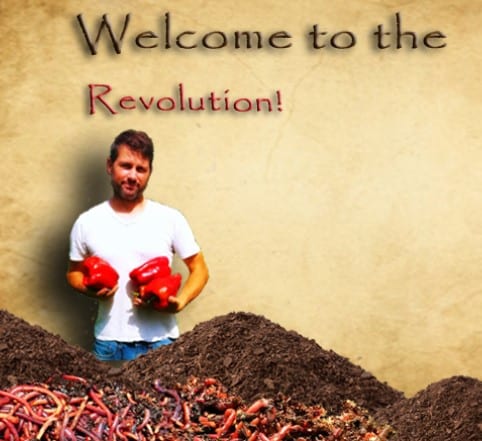 Pros
● All-encompassing site for beginners
● Convenient no-email newsletter
● It helps you stay updated
Cons
● The user interface of the site is not up to the mark and can frustrate some people
This Blog is started by a couple who own a 57-acre farm in Missouri and have been in the organic farming business for years. The blog contains reliable information on the A to Z of vermiculture. From the best worm baits to the perfect bin for your earthworms, you can find almost every piece of information on the Midwest Worms site.
Pros
● Beginner-friendly site
● The perspective of the writer is excellent
● Use of easy and simple language
Cons
● The blog may be limited in information for some people.
It has a range of articles that cater to both beginners and experts. All the information on the site is curated from reliable sources, and one of the organization's members is a soil biologist.
Pros
● Perfect for people from all walks of life
● Top-tier knowledge warehouse
● FAQs available
Cons
● The site may be limited in information for some
Worm Composting Help
The site's newsletter is perfect for anyone desiring to dabble in worm composting. The information is reliable and beginner-friendly. In addition, the FAQ section is a good resource for visitors.
Pros
● Reliable
● User friendly
The Worm Composting Help Blog is my mini- journal about worms, organic gardening and composting. It lets you know whenever new webpages and articles appear on worm-composting-help.com, informs you about new developments of the use of worms and worm compost in gardening and recycling, will assist with troubleshooting for those worm farmers who experience problems in their worm farms, composting and gardening AND keeps you up-to-date with other news and postings about worms, gardening and composting."

worm-composting-help.com/worm-composting-blog
Cons
● Less readable
● It can cause information overload for some
It is an excellent blog that contains ample information on vermiculture, worm farms, and worm farm supplies. The site has both beginner-friendly and expert-oriented content.
Pros
● Hoard of knowledge
● Readable
Cons
● Can cause information overload
Agri farming
The last blog on our list is Agrifarming.in. It is an excellent source for things agriculture. The information related to worm farming is in-depth and meticulous.
Pros
● Comprehensive information
● Reliable source
Cons
● The site may have an overload of ancillary information unrelated to worm farming.
Conclusion
Whether you're a beginner or more experienced, these worm farming blogs and websites have a great deal of information related to worm farming in general – some with basic, beginner info such as the types of composting worms to use, and the benefits of turning your food scraps and other organic material into nutrient-rich compost, while there are others with more detailed, technical information on vermicomposting and soil health.
Have you visited worm farming blogs before? Are there any you would add to this list? Let us know in the comments!